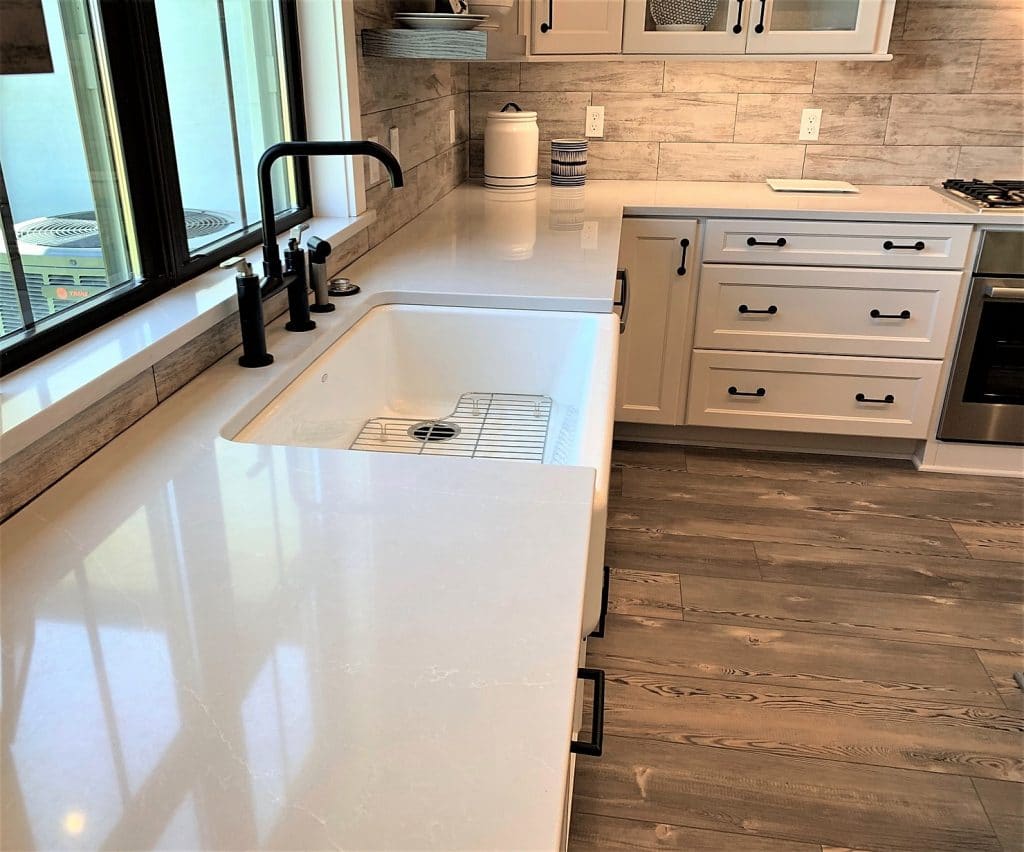 Engineered quartz has become one of the most popular choices for countertops, and for good reason. Quartz is naturally stain-resistant and easy to clean, as its less porous than granite and marble.
The Stone Interiors team has decades of experience in quartz countertop fabrication. We will help you select the perfect quartz slab for your space, shape the stone with your preferred edge profile, and install it to complete your perfect kitchen or bathroom.
​
Fully licensed & insured
State of the art fabrication facility
Laser measure technology
CNC robotic cutting
Fully accredited by the Natural Stone Institute
Quartz Bathroom Vanities
Quartz is an excellent choice for a master bathroom vanity, and it's quickly gaining popularity among home owners. Engineered quartz vanities are durable, and can be found in a wide variety of colors to match your style. With the appropriate daily maintenance and care, you can count on a Quartz vanity to last forever, even with the occasional makeup smudge.
Quartz Countertops
Have you been debating what type of material to use in your kitchen? A quartz kitchen countertop, island, or table top will be highly durable and aesthetically beautiful. Like granite, quartz can be fabricated with a range of different edge profiles, and can even be produced to replicate a natural stone like marble.
Our fabrication team is skilled in shaping engineered quartz products to give you a safe, durable, and gorgeous end result.